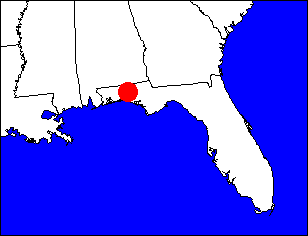 The Trip:
As I described in my trip reports about visiting Eglin Air Force Base (Florida) and our short detour to Alabama, my wife Beth and I were touring the central Gulf Coast of the USA for two weeks of photography, science, and general sight-seeing.

Two days were scheduled for Washington and Bay counties, Florida, where Drosera filiformis occurs at a number of karst lakes.

If you think this plant occurs as only a few straggling colonies at one or two lakes, you are wrong! While restricted to a very small range within two counties, the plant grows at numerous sites. My goal was to visit as many as possible so I could observe the plant in a variety of situations.

In other words---no time for rest or dilly-dallying. Run, run, run!

I had been in this area once before, with Brian Barnes, Jim Miller, and Bob McMorris. For this new trip, Brian and Jim would again be in attendance, and we would be joined by Randy Zerr.

Start the photo-essay!