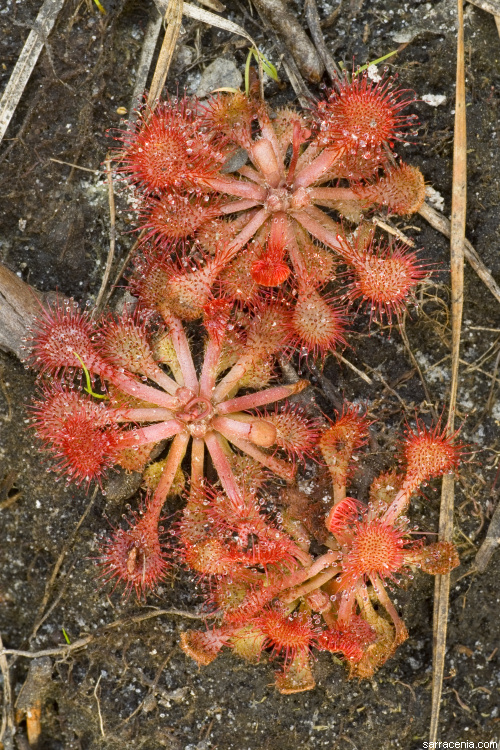 Sundews:
The next morning, a little before dawn, I was driving northwards toward Croatan National Forest in Carteret County, fully 100 km north of Wilmington. I had never previously had reason to journey this far north in the low country of North Carolina. However, I was being led in this direction because of very reliable reports of Dionaea.

I reached the small town of Maysville, and found my turn-off from the asphalt highway. Following GPS points I had generated from GoogleEarth, I followed gravel roads, which turned to dirt roads, which degraded to hardpack sand, and finally dissolved to broad expanses of unconsolidated "sugar sand." My car slewed drunkenly from side to side as I pushed on, but finally a massive erosion gully cut across the road and brought me to a full stop. I was within a few miles of my goal, so I put on my pack and continued on foot.

I soon found some nice Drosera capillaris, shown above.