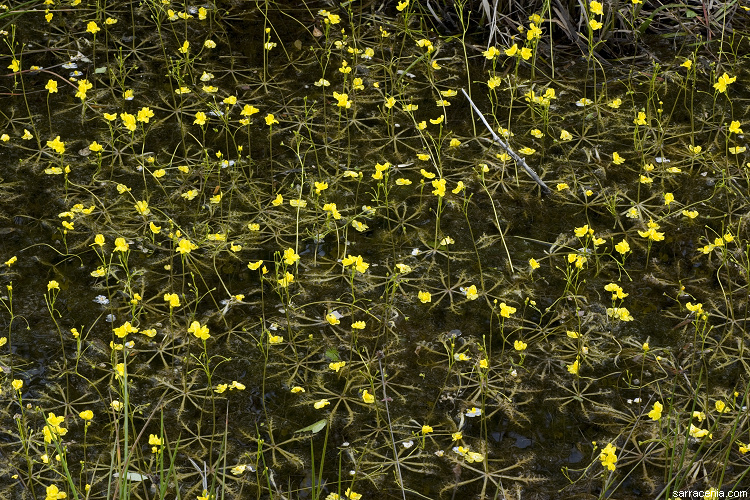 Fabulous floats:
Climbing to the water's edge here and there, dealing with the slippery steep mud banks and remarkably untrustworthy footing, Mark and I enjoyed closer views of the Utricularia inflata. What an extremely interesting plant!

More photographs for you:
Widely spaced plants;
Portrait orientation;
An image with reflected sky.

Alas, with these images, our time was consumed. We drove back to Wilmington, and said our goodbyes. Mark was a great host with a fine conservation ethic and a great love of Carolinian biodiversity. I just hope his sense of humor will withstand my jokes about the snakes!

That night I downloaded my memory cards, disinfected my gear (to remove pathogens and invasive plant seeds), and prepared for my next day, during which I would be alone and exploring sites further to the north.