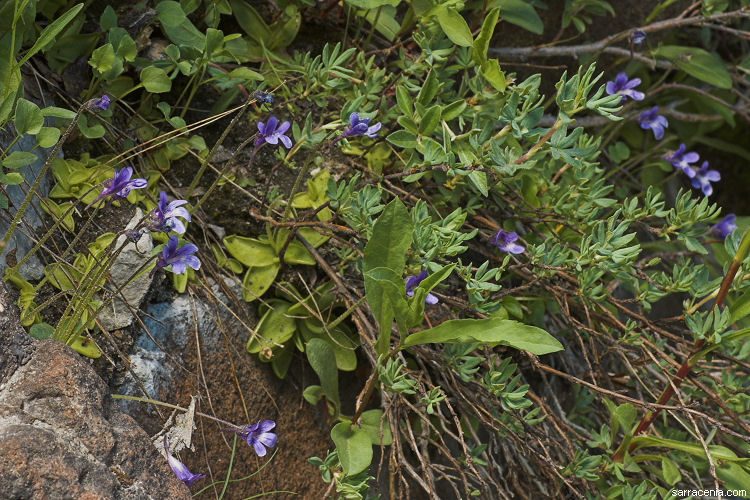 Pinguicula macroceras:
After all that work, here they are, lovely little Pinguicula macroceras in flower. The flowers were very uniform in color--purplish-blue flowers with a white splotch on the lower petals in the throat.

The color is not quite correct in this digital image, I think. The flowers were a little more purple.