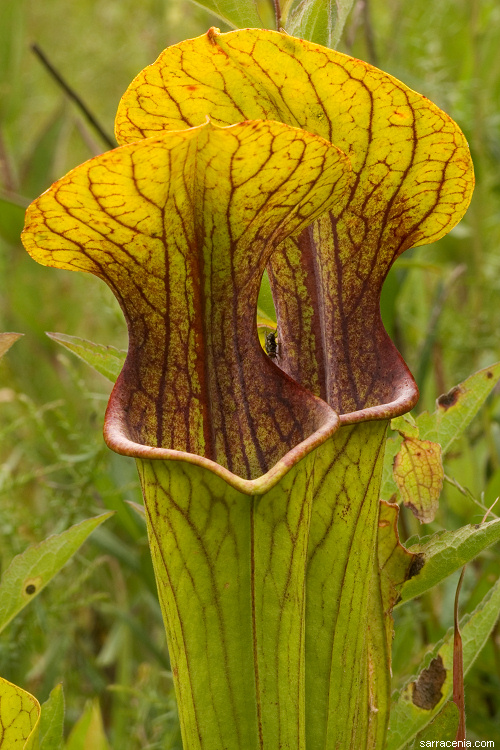 Lovely pigmentation:
The coloration on a few of the plants was really exceptional, and I worked hard to photograph them. Damn, I'm not sure I'm happy with that fly in this photograph. Here are the same two pitchers from a slightly different angle.

At this point, my companions decided it was time to leave. They had a very long drive in front of them, as did I, but being more local they weren't compelled to spend every last possible moment in the seep. Damn them, they could return. For me, it might be years before I'd get back. So I intended to stay at the seep until sundown.