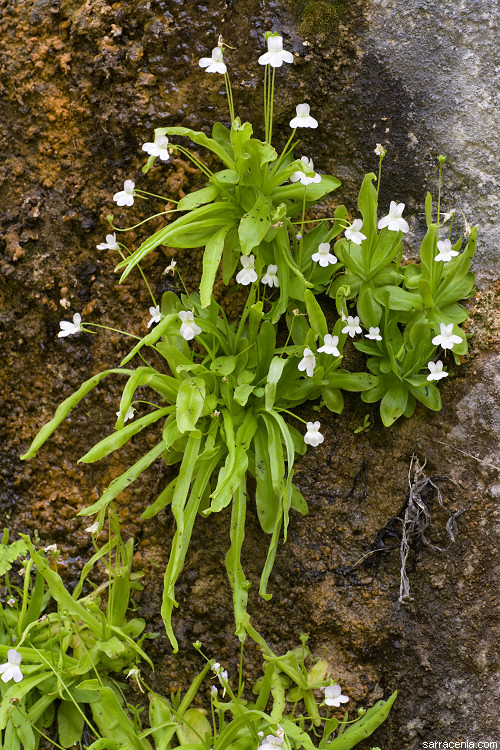 Nice framing:
This is one of my favorite images of the expedition.

You might wonder at the long, tongue twisting, trabalenguas name, P. vallisneriifolia. The plants earned that name because of their long, narrow foliage. Apparently, it reminded the authors of this plant's name of the aquatic, long-leaved plant called Vallisneria. Do a Google photo search on the name, and you will see why. So the plant's specific epithet (vallisneriifolia) means, "leaves like Vallisneria".

Another view!

Oh, if you make this trip, I strongly recommend you stay at the lovely Hotel de Montaña La Hortizuela (http://hotellahortizuela.com/), just a few km from the trailhead. It is a cute little hotel with a botanical theme! Also, consider budgeting a little time to visit the Jardín Botánico Torre del Vinagre. I foolishly did not, and everything I have learned about the garden since then indicates this was a mistake on my part.