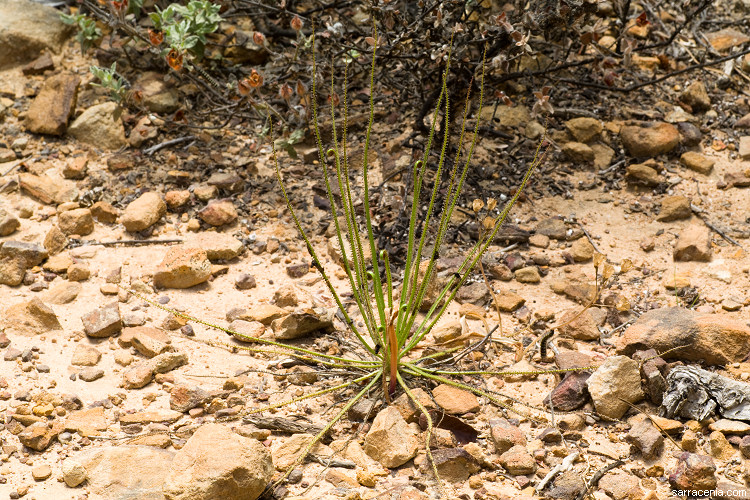 Juveniles:
Young plants enjoyed the life on exposed soils. I do not know if there were young plants among the shrubs. They might have been there, but I could not see them. And here is another youngin'. (To photograph these plants in the intense sun, I had to use my plastic diffuser like a big umbrella.)

As it turned out, the Garrido site was entirely useless--as I anticipated it would be. Also, a big surprise was that the famous "quarry" site was unreachable. The dirt road branching from the paved road off towardsthe quarry, had a tall, fenced, locked gate across it. This gate was tied into the fence along the road, so there was no way for even a lone person to slip past it.

I honked my horn (politely) a few times, hoping to attract the attention of anyone in a nearby house, but no one was home.

After some thirty minutes of ranging around the area, Beth and I decided that the best thing to do would be to head back to the fabulous Drosophyllum site we were at the day before, and this time see if we could get some sweet sunset light for our photography.

So, we returned to Algeciras!