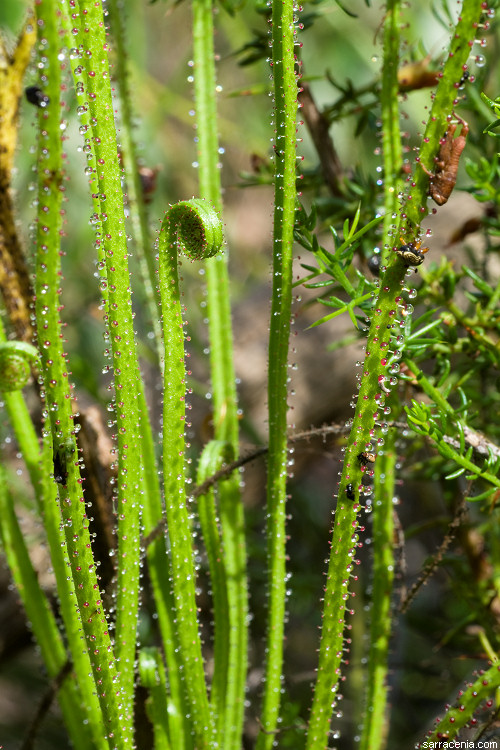 Finally!
This first site that Paulo took Beth, Susan, and me to was heavily overgrown with shrubs. Even so, here and there we could see the very occasional Drosophyllum lusitanicum plant! This was spectacular--this was not just a new carnivorous species for me, it was a new genus!

The plants were clearly in heavy competition with other plants. With that and the overhead cover from the scattered pines, they were growing in about 50% shade. You can see that these plants are not particularly brightly colored.

The top three to five cm of soil was 100% organic material. Below that, the soil was very sandy. The soil was dry to the touch, yet slightly cool, suggesting it was not parched. However, it was not moist by any means.

Here is another composition of this plant.