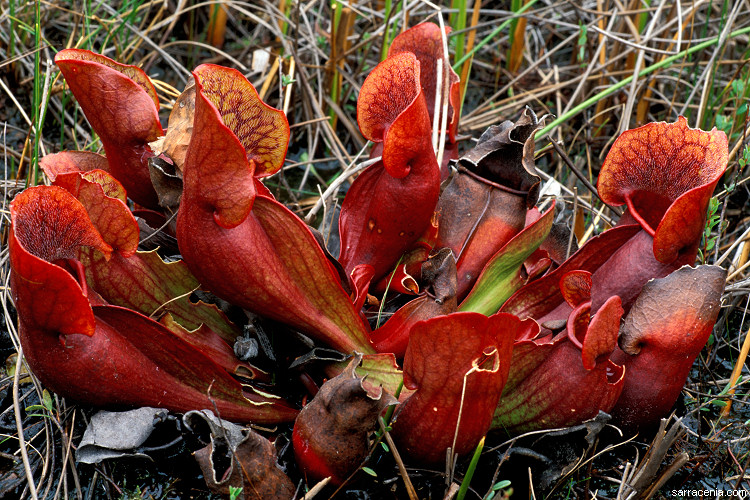 Red!
This plant was like a little fire, blazing on the wet moss mat. It was luminous! It had a lot of orange tones mixed in with the usual red pigmentation.

I mentioned that Canada feels kinder than the USA? Here is an example--I was driving along the highway in my gas-guzzler, and was entering the congested area near Toronto. A big sign over the highway was lit up in light bulbs, blinking the message:
CELL PHONE USERS--PLEASE FOCUS ON DRIVING
"Please?" Did that sign say "Please?" Would you ever see a sign like that in the USA?