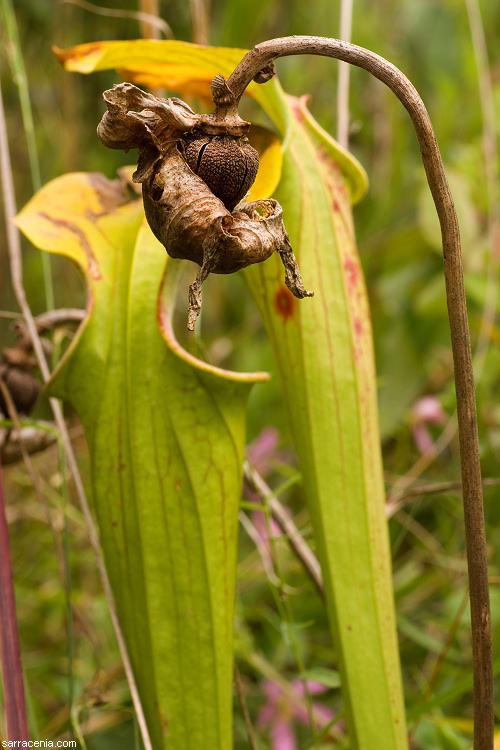 Fruit:
It was late in the season, and fruit were producing many seed. After I photographed this, I cracked upon the fruit and saw that seed production was good. I scattered the seed with the wave of a hand, and wished the seed luck.

A closer view, and a very close view indeed.

Having thoroughly surveyed the plants (and having found no carnivorous plants other than the Sarracenia oreophila), we left for the last site on our itinerary; the S. oreophila site nearby in North Carolina.