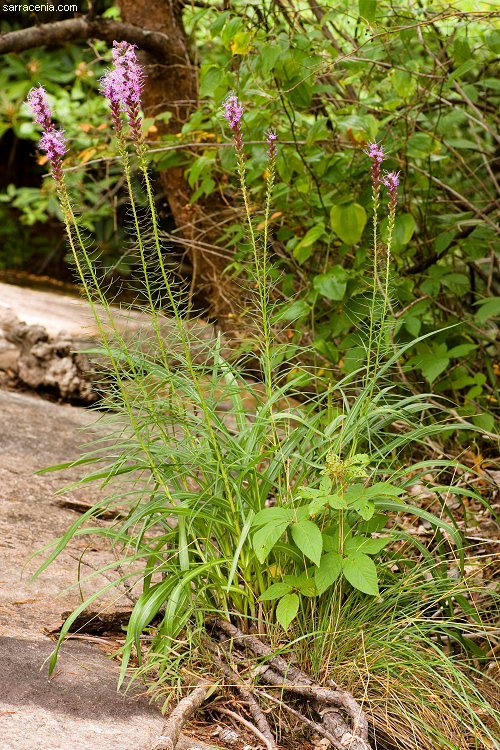 Liatris spicata var. spicata:
Ah, here is a lovely plant we found growing in a relatively dry spot at the top of the exposed rock sheet. I photographed this for a while, as Jim played with the rope and harness. I photographed this plant partly as displacement activity; I was already planning on using the rope and harness to explore the lower, extremely steep part of the exposure, and I was nervous about the prospect.

Here is a closer view, and an extremely close view.