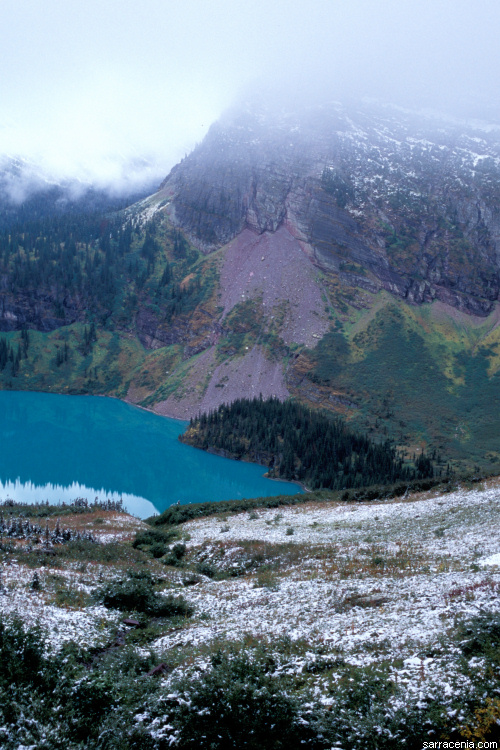 Grinnell Lake:
Each day, Beth and I visited different locations on roundtrip hikes, covering up to 20 km (12 miles) by dusk. Then, after a heavy meal, we would return to our cabin (furnished with a sink and a heater) and sleep until the next morning.

These hikes were devoid of carnivorous plant content, but I can't help but show you a few photographs. This first one of Grinnell Lake is on the way to Grinnell Glacier. We nearly cancelled this hike because a rain storm had blown in, but ultimately decided to try it anyway. We are glad we did, because look at the colors!

This hike started and ended eerily for me, because despite its beauty, I knew that thirty years ago, almost to the exact day, a woman camping at the trailhead had been dragged out of her tent by a grizzly and devoured.