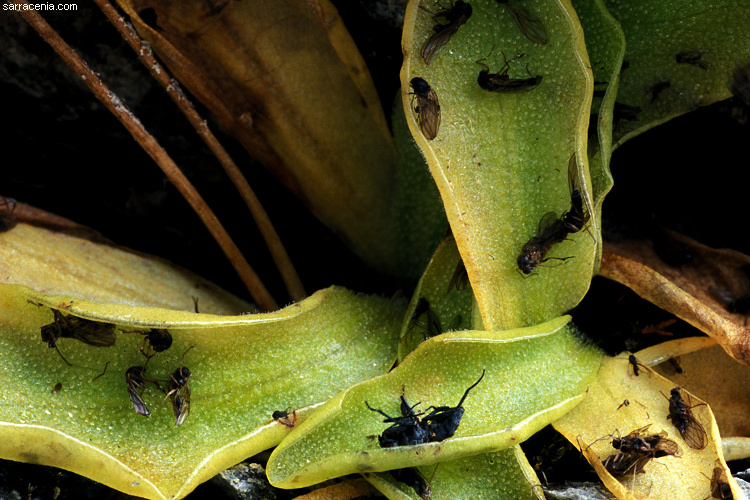 Closest look:
For your pleasure, I provide a closer view of the carnage. You can see a very few small bugs, but mostly this plant feasts upon large flies.

Finishing up here, Beth and I drove east, navigating to Many Glacier where we had reserved a cabin. Beth and I enjoyed this part of Glacier more than the west side because, astonishingly, the hiking options were even more fantastic.

As it was the last few days of the season, relatively few other people were there. But driving towards the settlement, we saw a cluster of parked cars with people flashing binoculars and camera gear. We pulled over (being tourists, after all) and looked for the source of the excitement. High up on the mountain face, a black bear and her two cubs foraged for food. Excellent! Our first bear sighting!

Many Glacier has a cluster of small cabins, a coin operated laundry, shower facilities, and a park-operated restaurant. The food at the restaurant was both excellent and provided in large servings. Since it was the season's end, the cook-staff was running out of condiments, beverages, and dinner options. As a result, meals had a sense of comedic improvisation that we enjoyed.