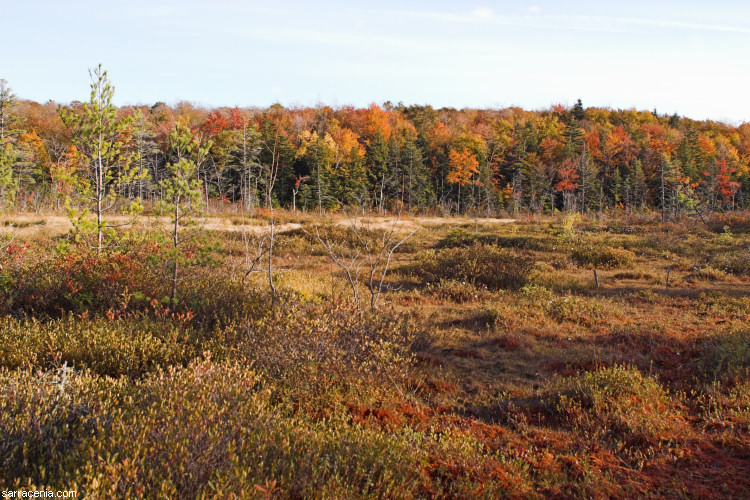 Acid bog:
It was late in the day and I was a bit shagged, so I gathered only the essential gear I needed. I was not interested in too much photography--I simply wanted to enjoy this site. The hike to the bog was short, although I was alarmed to see populations of Microstegium vimineum along the trail. This is a pestiferous non-native grass that can be difficult or impossible to control.

This site is a 65 acre acid wetland with a floating Sphagnum mat wetland, and I had been pining to see it for several years. I am not going to reveal its name here, but I am sure that members of the New England Carnivorous Plant Society know which site this is--they visit it regularly on field trips.

TNC manages the bog with the help of a number of local academic institutions. A 700' boardwalk leads through the bog and visitors are asked to stay on the boardwalk both for their own safety and for the protection of the delicate floating mat. I had contacted the Conservancy staff who manage this site, and they had kindly given me permission to leave the boardwalk if I felt it were important to do so. I had mentioned I had been looking in particular for new occurrences of Utricularia geminiscapa, a species of some rarity that may masquerade as the more common Utricularia macrorhiza.

Look at the photograph--don't you want to dive in and start exploring?