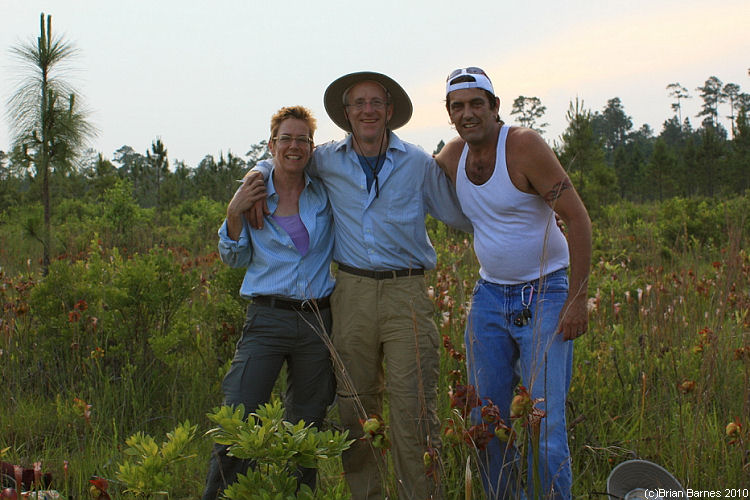 A good day!
Brian set up his camera and took this nice photograph of us.

It almost looks like Brian and Beth are supporting me. I needed it--it was a long day!

I regret not having a good photograph of Keith here---photographs Beth took of him disappeared with that lost memory card!