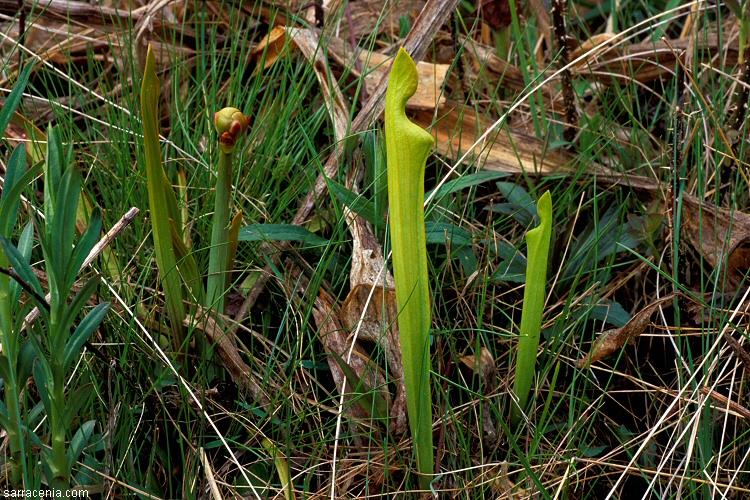 Sarracenia oreophila:
Here they are! Unfortunately, the Georgia site was not as large, and was in need of a good burn. The Sarracenia were largely lost in the dead grasses of the previous season. From the size of the dead pitchers, it looks like the plants can get large, however. Here is another view of emerging pitchers.

These plants are growing right on the shoreline of a large reservoir. One wonders what the situation was before the lake's dam was installed. Was this relic site part of a much larger complex of sites? Was this single Georgia site just one of many? Man, I hate reservoirs.

Since not a whole lot was going on at this site (despite searches, we didn't find any other carnivorous species), we decided to move on.

(Thanks to Malcolm H. who gave me permission to visit this site.)

Plant searches done for the day, Mandy and I headed towards Greenville, South Carolina, were we would spend the night at a friend's house. As this was Mandy's first proper exposure to this part of the USA, we kept our eyes open en route for local cuisine, and were rewarded with a fabulous "family style" restaurant that served fine pork barbeque. My recommendation: when in northern Georgia visit Oinkers! Go with an empty stomach, and save room for pie!