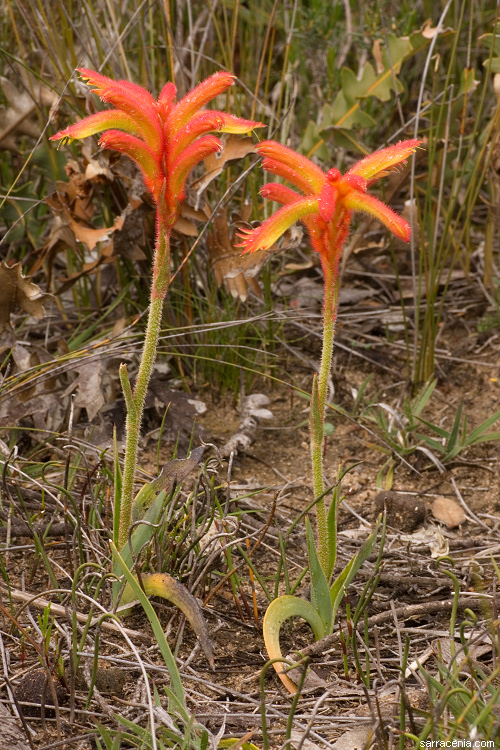 Kangaroo paw:
This is Anigozanthus humilis, the plant that Beth had been photographing at the windy Drosera scorpioides site. It's a neat plant, and you can see why it interested her. Of course, photographing this plant was simplicity itself, since the wind died to a dead calm and a thin cloud covered the sun. No bush berms, no diffusers. When I finished, I ran to another Drosera platypoda but even as I did the sun reappeared and the wind resumed. Damned Ithaqua.

After finishing here, Phill drove us through the Stirling Mountains and we did some casual sightseeing of the mountain ranges. It reminded me much of the basin and range topography of the southwestern USA--large mountains separated by arid flatlands. We passed many sites with place-names that read like a 1980s list of pygmy sundews (Porongurup, and so on.)

At one spot in our journeys, Phill pulled off at a site that seemed to hold no particular interest.