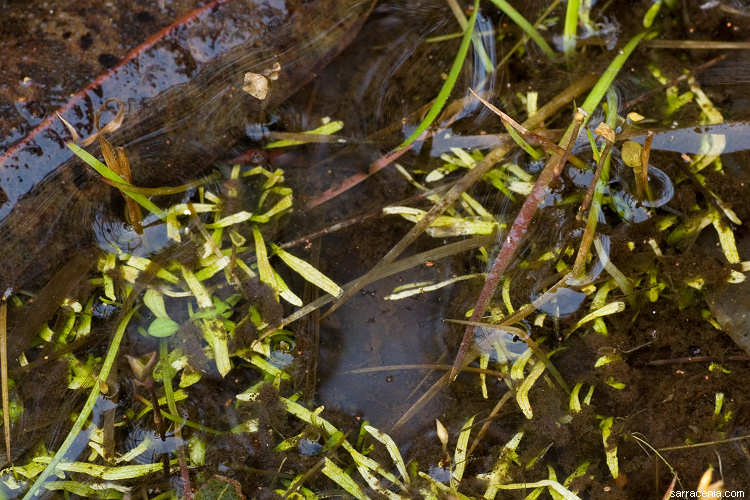 The ugly plant:
Having finished with the Drosera spatulata, Drosera binata, and Setocoris bugs, we proceeded along a short drive to our third carnivorous site for the day.

This was another road cut through the hills, and again there were dripping wet rock faces. Because of years of scouring drainage ditches in the USA, I spent a few minutes looking at the water puddling at the base of the rock wall. And I was rewarded by the site of Utricularia (in all honesty, I think Robert spotted it before I did).

This photo shows the long, pale leaves growing just beneath the water's surface. The longest leaves in the photograph are the green blades of grasses, so don't get too excited by the sizes of these plants; the Utricularia leaves were only a few cm long. Oh, this is Utricularia uliginosa, and despite being a huge fan of the genus, I begrudgingly have to agree with Kirk's nickname, Utricularia "ugly-nosa."