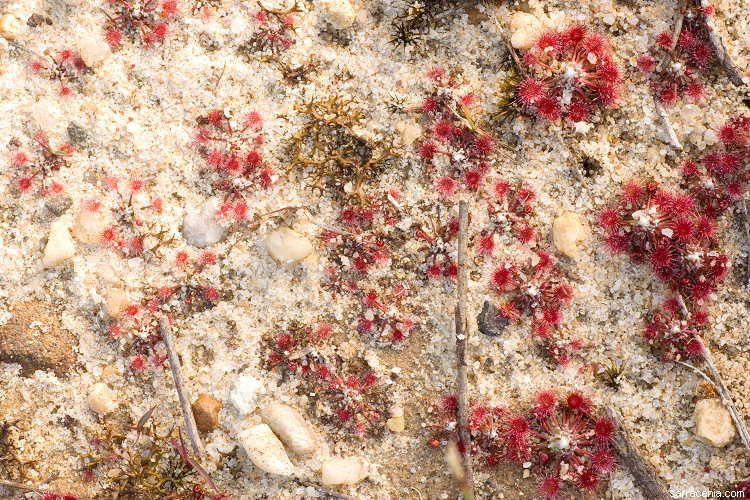 Populations:
While Beth cursed her frustratingly hoppy little birds, I enjoyed playing with my sessile plants. I like this image because it shows, not only a stand of mature plants, but plants with a range of ages. There are from mature flowering behemoths, tinies of the tinies, and plants of all sizes between.

To help you grasp the scale, remember that these plants are growing in fine sand, and note that the bumpy character of the sand surface is due to the pockmarks created by a recent rain shower. Those are drops left by individual raindrops!

After we finished with these plants, we gathered Beth and voyaged to our next location. We were hoping to find a location with Drosera growing on a wet, dripping wall right on the side of the road.