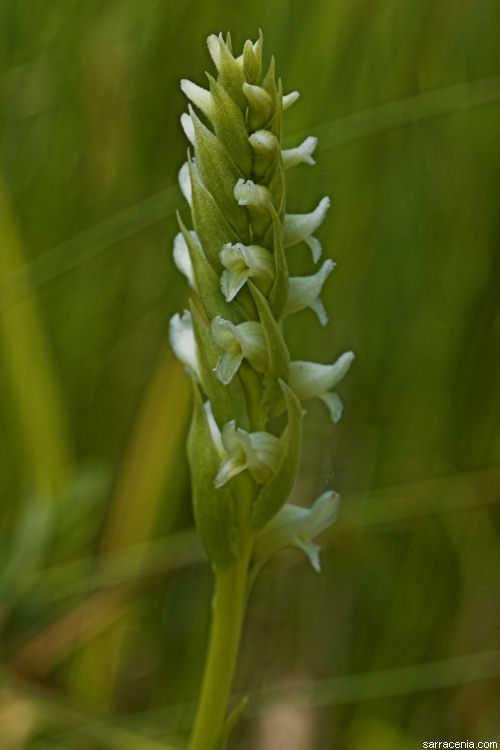 Spiranthes romanzoffiana:
OK, the assessment of "Nothing" is unnecessarily harsh. Actually it was lovely wandering from interesting wildflower to wildflower. I regretted not having a proper guide with me like Hitchcock & Cronquist, but you can only bring so much.

The discovery of the species shown above, and also another orchid (Platanthera leuchostachys), gave me some excitement because they are sometimes good indicator plants of habitats that are suitable for carnivorous plants. And indeed, I soon started seeing sprigs of Sphagnum. I followed these sprigs, which led to clumps, which led to great beds of Sphagnum. Even so, despite the well developed and elevated mounds of Sphagnum....no carnivorous plants!

I consoled myself for a while by taking the above photograph. Here is another showing more of the plant.