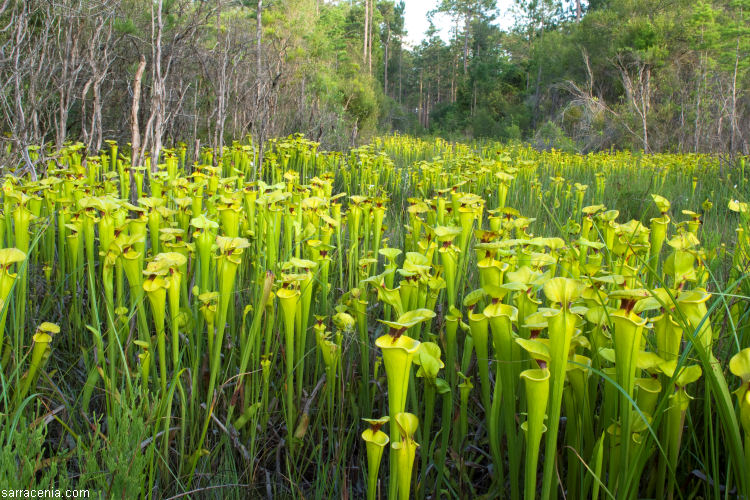 Lowering sun:
The sun was approaching the horizon so we hustled to our last location for the day. This was a place that I knew had a marvelous population of S. flava var. rugelii.

Don't you agree?

Compared to Sarracenia flava var. rubricorpora, the rhizome of S. flava var. rugelii branches more vigorously, so you get large clumps of closely packed pitchers.

The conditions were fantastic--soft light, and still air, so I took a sequence of additional shots. They are quite similar, but for you fellow fanatics out there I present them all:
View #2 -- View #3 -- View #4 -- View #5.