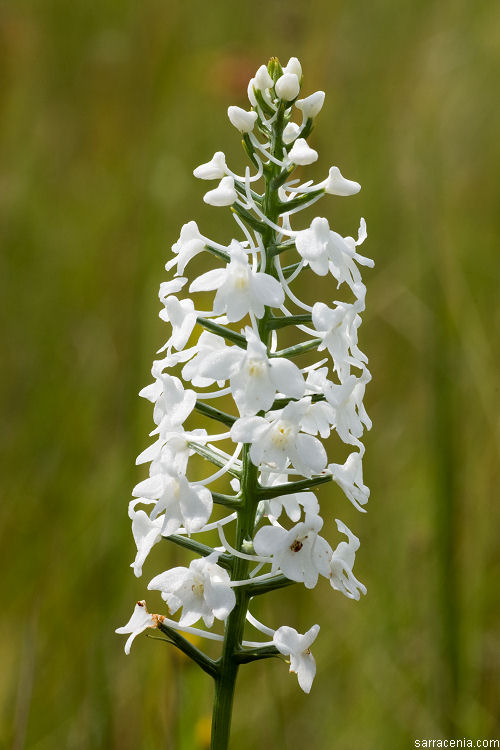 A cute orchid
Beth and I were staying in the Apalachicola National Forest area for an entire week. This was great, because on previous trips to the region I had always budgeted only a day or two to look around. On this trip, I finally felt like I had a little breathing room.

The first thing to do was to meet with our good friend, Jim Miller, who has years of experience in the Florida panhandle. Right as planned, we met him at the famous "Pleea Savannah" north of the Sumatra gas station. As this was Beth's first-ever visit to Apalachicola, I felt this iconic location was an appropriate site for an introduction to the forest's treasures.

We spent 30 minutes walking around the savannah, looking at the many carnivorous plant species present.

But, knowing we'd return, we left for the famous Sarracenia flava var. rubricorpora site nearby. And to my extreme pleasure, the view was spectacular! An entire field, filled with grand and graceful Sarracenia flava with red tubes topped by yellow lids veined with red. It was a glorious sight.

Unfortunately, the morning sky was burning bright, and photography was horrendous. Assured that it would only be a matter of time until one of the many clouds overhead provided suitably soft light, I composed my first photograph and waited for one of them to obscure the sun.

And waited.... and waited.... and waited.

But nothing! Every cloud dodged the sun or vaporized before reaching the sun's blinding disk. It was exasperating! The one time I had soft light--for about 2 minutes--a wind picked up and the pitchers danced madly in the gusts.

Cursing in frustration, I pulled out my large translucent diffuser cloth (i.e., shower curtain) and photographed this nice little orchid, Habenaria nivea. But what I really wanted to photograph was too large for the shower curtain treatment. Satisfaction eluded me.