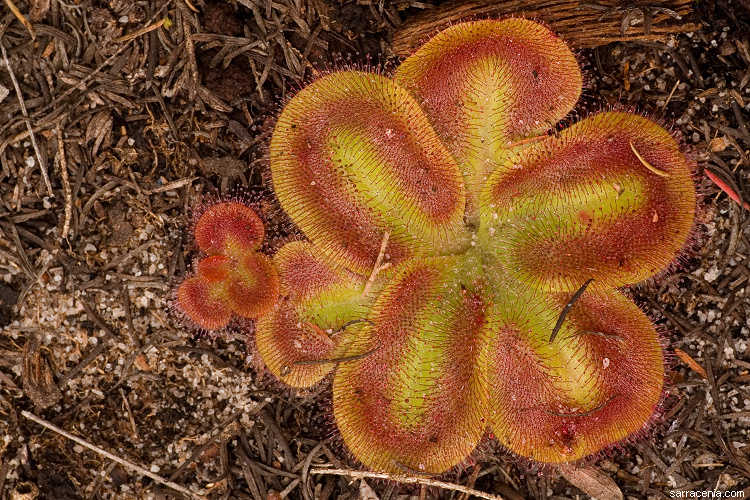 Rosettes:
THIS is what all the oohing and aahing was about that I had been hearing when I was photographing Drosera porrecta: the spectacular Drosera erythrorhiza subsp. squamosa! I had dreamed of seeing this plant ever since I first saw it in issues of Carnivorous Plant Newsletter and Lowrie's books.

As spectacular as this plant looks in the photograph, it is even better in real life! Seeing this was one of those thrilling moments that I had been dreaming of, and suddenly made it feel like I really was in Australia, and not just some Eucalyptus grove in southern California!

I had decided long previously that if I ever saw this plant in the wild, that I must examine the nature of the leaf surface. It always looks in photographs like the red part of the leaf is raised up over the green part. I was looking forward to investigating the nature of the leaf, and see if it really was elevated in some way.