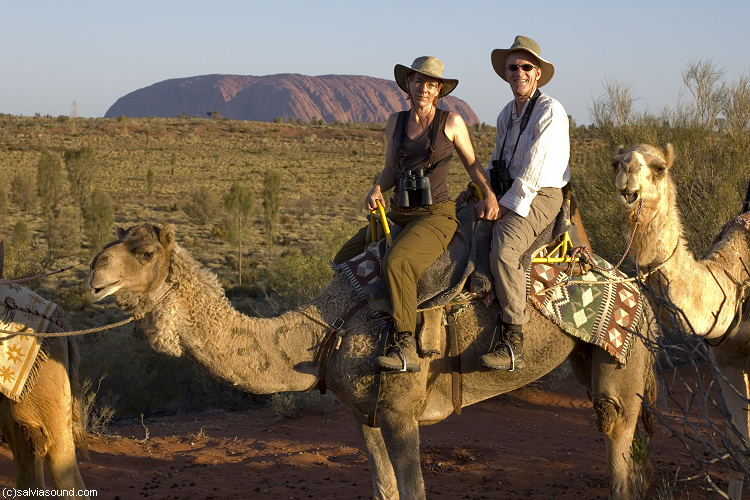 Tourists doing the tourist thing:
I will finish off this trip report with an exceptionally touristy image of me and Beth camelling near Uluru. Yes, quite silly, but really quite fun.

We spent a few days in this area, walking around (not onto) Uluru, hiking in Kata Juta, birding, botanizing, and the like. We did not see any carnivorous plants (I was watching for D. indica!) but the region is spectacular nonetheless. We also finally saw our first damned marsupials! A euro (a medium-sized wallaby), and a marsupial mouse (is that cute, or what?!).

In my next trip report, I will describe the real carnivorous plant feeding frenzy that occurred when Beth and I flew from Uluru to Perth, and toured the country under the wing of Phill Mann....

Speaking of feeding frenzy--our camel ride package included hanging around that evening with the camels and camelliers, drinking white wine, and eating.....roast camel. I am so not making that up. And....and....Beth ate camel. She even made me eat some, just so she wouldn't be a lone camel-eater. How far, how very far, did she fall from her vegetarian ideals!!